What to see in Capraia Isola
Capraia is located about 30 km north-west from the island of Elba, a splendid unspoilt island immersed in the Mediterranean. The island is not very large and houses only a few very welcoming hotels and is cut by a single road that connects the port to the small town Capraia Isola, located on the hill and just 1 km away.
Once there was a penal colony and this has allowed it to be preserved almost intact. Business development was blocked to keep it unique in its naturalness by promoting the development of a natural park to protect the heritage of the island.
In the high season it is difficult to find a place in the few hotels.
Definitely worth visiting is the ancient Baroque church of Capraia Isola and the convent of Sant'Agostino , without forgetting the fortress of San Giorgio . Unfortunately these monuments have been ruined by time, but they are definitely worth a visit.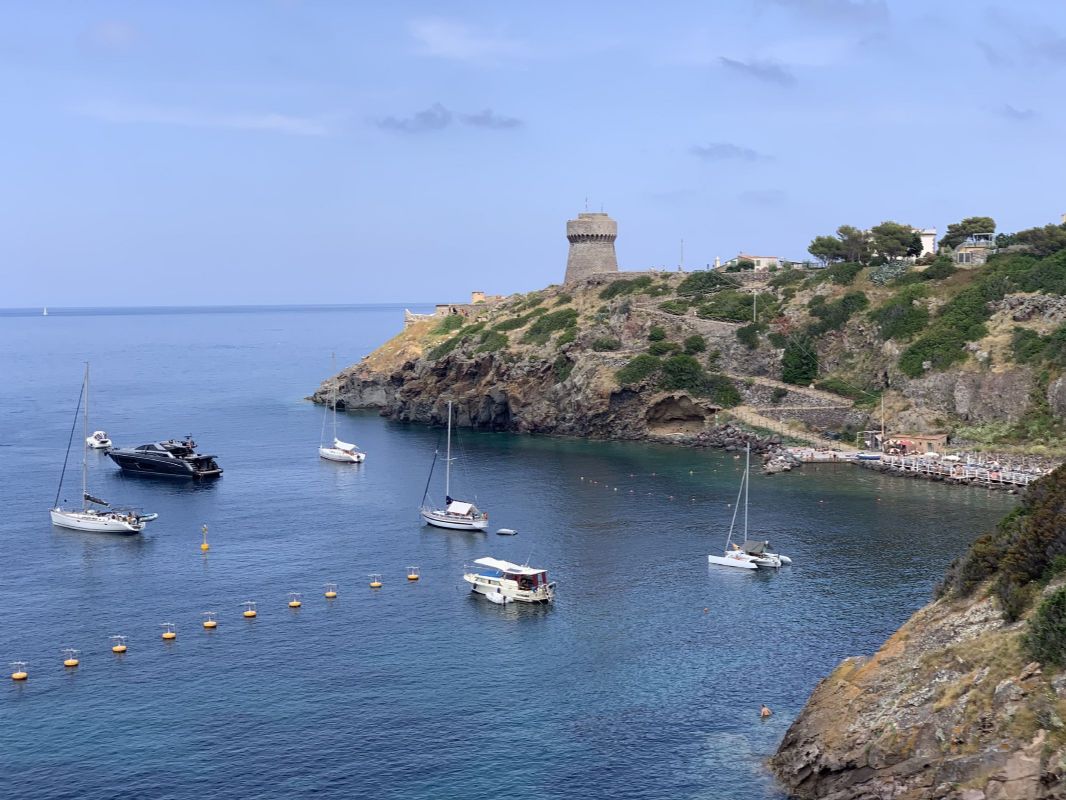 The hinterland of Capraia Isola is characterized by steep and rocky hills, covered with scrub, which can be traveled through the many paths that cross the entire island.
Excursions to Capraia
Torre dello Zenobito : reachable on the southernmost tip of the island, it was an ancient Genoese post.
Il Piano and the church of Santo Stefano : can be reached by following the dirt road south of the town.
The Lighthouse : is located at the end of the same path (2), on the west coast.
The lake : located right in the middle of the natural park, on the hills of the island.
A very diversified fauna is also present in a massive way: specimens of finch, subspecies of buzzards, sparrows and the Sardinian brushwood stand out. More interesting are the peregrine falcon, the magpie and the very rare Corsican gull.
Unfortunately there are no beaches other than a very small one behind the port but on the other hand there are numerous natural rocky bays where you can take a nice relaxing bath in clear and clean waters. You can rent rubber dinghies or small boats at the port. There are also numerous possibilities for diving in suggestive places, for information and equipment rental you can contact the diving clubs at the port.
How to reach the island of Capraia
Daily departures from the Medici port of Livorno
Capraia Island