The Port of Livorno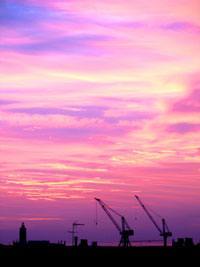 The port of Livorno is at 43 ° 32 '. 6 North latitude and 010 ° 17 '. 8 longitude.
Symbol of enlightened policy of the Medici, since the sixteenth century, and for centuries, was one of the most popular ports of the Mediterranean.
It was built by Cosimo II. In the sixteenth century became an important port for trade routes between Europe and orientation in the'30s and became a real industrial port.
After Reconstruction and the slow recovery that followed the Second World War, in the'70s has become the most important port in the Mediterranean for container traffic.
The port of Livorno is well connected with major transport infrastructure, is close to Pisa, just 90 kilometers from Florence, and just 3 km from the railway station.
Today the port of Livorno is one of the best equipped Italian ports: can accommodate any type Shiptype, tourist and commercial, and is able to move any goods.
From the port every day several cruises and numerous direct ferry in Sardinia and Corsica, shipping companies are Moby, Sardinia Ferries, Linea Gulfs.
A Livorno is in operation for many years the Port Approach Control that ensures the safety of navigation and environmental protection within and near the port docks.
Characteristics of the Port of Livorno
The mirror water at the port of Livorno covers 1,600,000 square meters
the earth's surface is equal to 2,500,000 square meters
800,000 square meters of land area within the customs lanes
areas owned stretch of about 1,270,000 square meters;
Areas of the terminal are about 1,000,000 square meters Outdoor and covered 70,000 square meters
11,000 linear meters of quay with 90 put together, with a depth ranging from -7 to -13 meters
total area of terminals area of 1 million square meters outdoors and 70,000 square meters covered
Links
Highways: directly connected to the A12 Genoa-Livorno, which up to Pisa, thanks to the A11, the highway Livorno port - Florence, Livorno - Grosseto, enables the achievement of Florence and A1. L 'Rosignano M.mo Livorno motorway, is the first Livorno Civitavecchia, is extending southward director of the Ligurian Sea, A12 and allows the connection between Piedmont, Liguria, Lombardy, Florence and Grosseto Valdarno, the Argentario, Rome and the South.
Airports: the harbor is about 20 kilometers from the airport "Galileo Galilei" of Pisa and 95 km from ' "Amerigo Vespucci" of
Livorno port